Welding Repair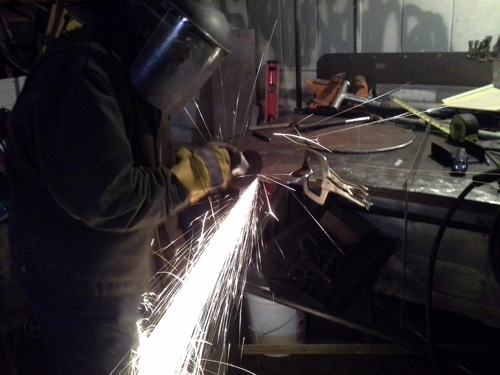 Welding Repair
If you have anything metal that is broken I can fix it!
If you have Machinery, Equipment, A Boat, Automobile, RV or Offroad Vehicle that needs welding or a repair come on in!
If you have a Handrail or Metal Stair Tread at your home or business that needs attention we can be onsite.
Hole or crack in your Aluminum fuel tank? I'll patch it up.
Even if you have a Cracked Rim I will Repair it.
Hopefully you are not stuck on the side of the road but if you are we'll come out and get you fixed up.
If you want to send your job to our shop but cant transport it I will come pick it up. Obviously I cannot name all the repair scenarios but i can say that if its Metal either Stainless, Aluminum, or steel I can repair it!
Walk in Service Welcome at all times. " No Job Too Small"
Click on any of the links below to see some repairs I have made for your neighbors!